My year working in Luxury Retail...
Ok not gonna lie, only been working luxury retail for over half a year. But boi has it felt like much longer...
I would also like to prefix that retail simply is not for me, if you go back to my post from last year you would know that. Yet here we are struggling and thriving.
It all started with Chloé, I left my 2-year long relationship with Ted Baker to venture on to bigger better things, to say the least. I was tired of wasting my time, with "luxury" items and wanted to move on to actual luxury. If I was going to continue working in sales it would definitely need to be with a brand that at least had PR events and Runway Shows.
So here I am finally at a luxury boutique the one and only for this brand within Canada. Beating out 50 other possible candidates to be here. I was so proud of myself tbh, I learned so much about the brand and how to sell and the team was amazing (the only team I still talk to this day). Anyways here we are in the boutique, living my life... Heres the twist though, the team was great (the girl in the photo is a good friend I met while working there!) but I had no passion for the product. I think that gave me an edge, becuase that made me motivated to learn everything I could about the brand to make up for my lack of interest in the product. It worked. People loved my knowledge and from that, I was able to speak about the brand and the product like it was second nature to me. Essentially it was like a presentation. The key to nailing a presentation is knowing the content. NOT reading off notes, but actually knowing and being comfortable with what to which you are speaking. That being said knowing the product, and wanting to speak to the product are very different things... So that's why what comes next was timed perfectly. FENDI recruited me to work for them.
Well, it wasn't as simple as that, but if you are really that interested, feel free to reach out. I'll gladly tell you all about it. Trust me, it's a wholleeee ass story. I should honestly just write a book about it... LOLLLL JKJK I do want to write a book, but that's beside the point. It was a really hard decision, but I was excited to work for a brand that, no offence to Chloé but in my eyes was a real fashion house. I mean I know they started fellow fashion bloggers Amiee Songs career. If yall are reading and would like to do the same, I will gladly take this down. DONT GET ME WRONG IM NOT A SELLOUT... haha... anyways.
They came to me at the most opportune time. I was just so stressed at the time becuase I just started at Chloé, the team was so good, and the money was good. But again, A whole storytime; maybe ill make a Youtube Video about it. The offer they made sounded so good, and the location was downtown, sounded like fun. It was a good time in terms of my social life kinda... sorta. It was downtown after all. The work was fine, and the team was fine, with some exceptions. Both good and bad. Met some amazing people, clients and co-workers. One of my clients while there gave me perfume because we were talking about me wanting to try a new scent. Many others came back to visit me when I told them that I was leaving, of which even asked for my personal number. Have I heard from them... NOPE, but it was nice in sentiment and who knows maybe ill hear from them soon. None the less you are probably wondering why I quit.
There are many reasons why I quit. In to detail, I will not go, because at least for right now. While trying to get a couple of things thriving, I still need a job to pay the bills you know. If you are an employer reading this, I applaud the dedication to screening me. And if you weren't reading this, you would think it was becuase of the commute. Sorry... Deep story shallow, there are three main things I will say.
1. There was shit going on in my personal life.
2. Fendi ironically is one of my least favourite brands.
3. The brand is toxic.
These three points along with the fact that I was working full time, in school full time, and working on starting my own brand (90sKids for those uncultured few www.90skidssite.com) it was way too much to handle. Though I do think I could have handled it had the circumstances been different. It is what it is.
I'm not here to bash a brand. All I have to say is the people that lead the brand are inherently bad people, the clothes are not nice or in my eyes. Besides the couture of course. Even their newest collections look like their renditions of things other brands did first...
We get it... you are the same company as Louis Vuitton. WE GET ITTTTTTTTT. Not to mention...
Not even going to zoom in to the bag I'm talking about... YOU KNOW THE ONE
OH HIIIIIII SISTERSSSS. Don't even try and be like "oh, but the size is different" they made other sizes, just wanted to show you this one for reference. Reference of the bag Balenciaga made 2 seasons ago. Even the shoes are very Prada inspired if you ask me.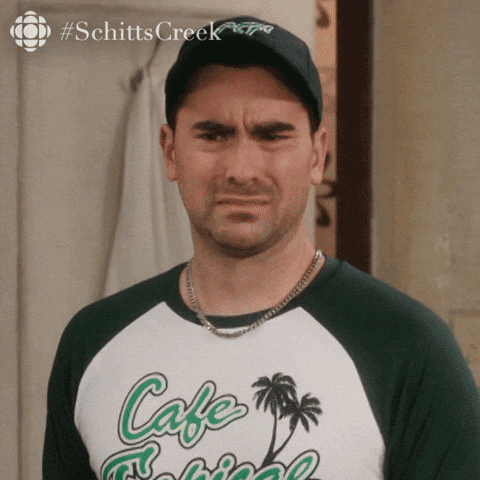 Annd I OOP
Again don't get me wrong, I am not DIET PRADA, and the collection is fire. I wouldn't mind an employee discount on that. But once again "annd I oop". Let me get back to my review of my year though. The combination of life, the company, the people, the NEGATIVITY (in which I did not want to bring into 2020), and the "commute". Was not it.
That's it. Would I take it back, do I regret any of it? No, not at all. These experiences have gained me invaluable experience, not only on my resume but in life. They have changed me more as a person, more than anything thus far. Met some amazing people. Most importantly discovered exactly what my standards are, what I want to do, who to stay away from, how many fucks to give. Not to mention, it was nice being the youngest person to ever work at these fashion houses. That's pretty iconic amiright (no that was not a spelling mistake).
Would I recommend anyone to work at either of these brands? Absolutely not, Chloé just announced that they are a failing brand, as they should. FENDI is just not a good place to be "in location/distance". haha... But something I would like to share. Not that anyone needs to hear it from me.
TRUST THE PROCESS
It's a rough time being alive, world war 3 might be upon us. Realize your worth, and know everyone is different, so there is no use comparing yourself.